Page 3: G H Hardy's 1940 A Mathematician's Apology has remained in print, with an introduction by C. P. Snow.
Lancelot Hogben (Wikipedia).
Page 5: Constance Reid's 1956 From Zero to Infinity: What makes numbers interesting has also remained in print, with a new edition in 2006.
My comment on its place in the conformist America of the 1950s is perhaps a little unfair. One sentence in page 41, when introducing the prime numbers, makes a subtle reproof to the world of warfare.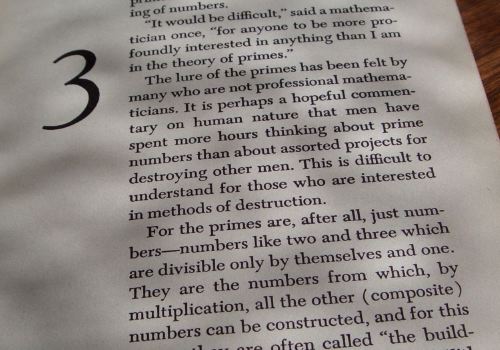 Page 7:The Times has an excellent Sudoku page and an article on its champion solver.
Answers to problems:
Page 7: The Classic Sudoku puzzle has the unique solution: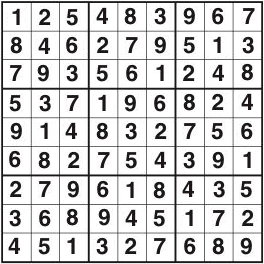 Page 8: Education Guardian: 'Why doesn't anyone want to do the hard stuff any more, asks Emma Brockes - and does it matter if they don't?'
A further Guardian article asks: Does maths need a makeover?